Mission and Transport Aircraft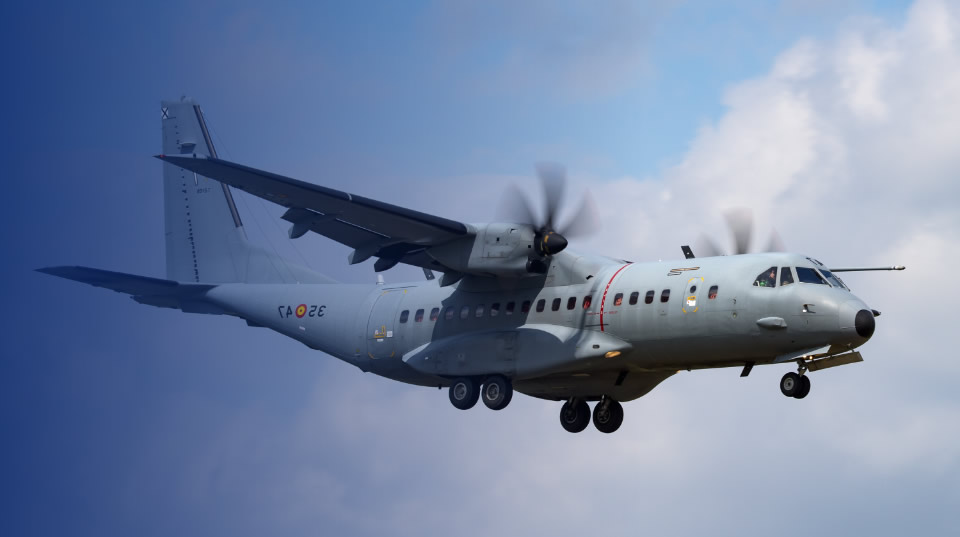 Dependable communications are the cornerstone of mission
and transport aircraft operations. Functionality, flexibility,
stability, clarity, and universality are must-haves for flight
crews and integrators alike.

Orbit's audio management systems (AMS) allow mission and
transport aircraft to meet this objective by enabling crews to
hear each radio signal, distinctively and clearly, for both in
-cabin and external communications.

At the same time, our airborne SATCOM solutions deliver stable
VSAT links, even in tough weather and operational conditions,
for GEO and NGSO operations that use Ku and Ka bands. Both
AMS and SATCOM solutions are characterized by their
Read More >
Mission and Transport Aircraft
Dependable communications are the cornerstone of mission and transport aircraft operations. Functionality, flexibility, stability, clarity, and universality are must-haves for flight crews and integrators alike.
Orbit's audio management systems (AMS) allow mission and transport aircraft to meet this objective by enabling crews to hear each radio signal, distinctively and clearly, for both in-cabin and external communications.
At the same time, our airborne SATCOM solutions deliver stable VSAT links, even in tough weather and operational conditions, for GEO and NGSO operations that use Ku and Ka bands. Both AMS and SATCOM solutions are characterized by their lightweight, ease of installation, and ease of maintenance. Our extensive list of installations for mission and transport aircraft communication solutions includes the C-130, KC-135, P-3, CH-53, and Mil 8.
Impressive track record over several decades
Supplier to leading OEM's – Boeing, Airbus, Embraer
Certification & Qualification experience
Impressive track record over several decades
Supplier to leading OEM's – Boeing, Airbus, Embraer
Certification & Qualification experience
Supports Ku, Ka or X bands
Qualified with RTCA-DO-160 and/or MIL-STD-810 regulations
Optimized Size, Weight and Power (SWaP)
Inmarsat Global Xpress Commercial and Military Ka-band Type Approval
Supports Ku, Ka or X bands
Qualified with RTCA-DO-160 and/or MIL-STD-810 regulations
Optimized Size, Weight and Power (SWaP)
Inmarsat Global Xpress Commercial and Military Ka-band Type Approval