TerraTRx
NGSO SATCOM constellations ground station solution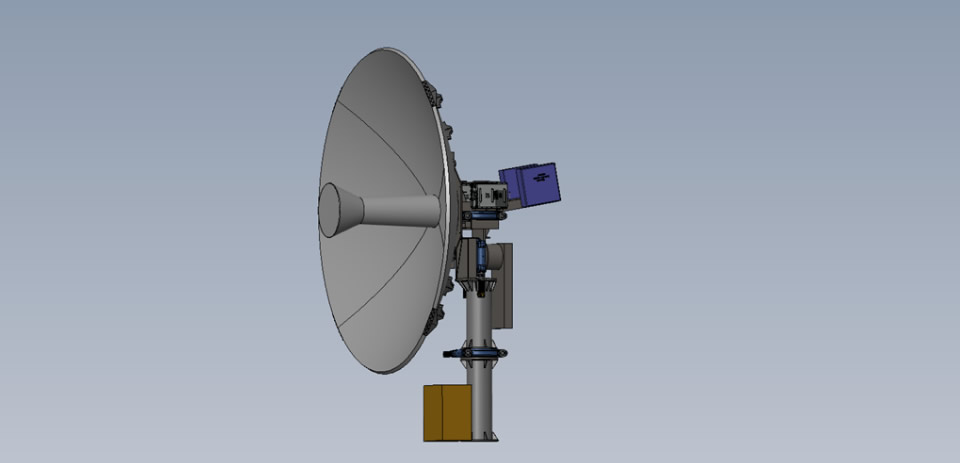 The TerraTRx was innovatively designed to offer the new space
constellation operator a cost effective high performance ground station
for tracking and operation on Ka band LEO or MEO single satellite as well
as constellations of NGSO SATCOM satellites.

The TerraTRx design is based on Orbit's vast experience in tracking
antenna production gained over 40 years

We offer a range of antenna sizes as an option

(3.5 meter as a baseline)

Three axes: Azimuth-over-Elevation-over-Azimuth for
complete hemispheric coverage with no "Keyhole".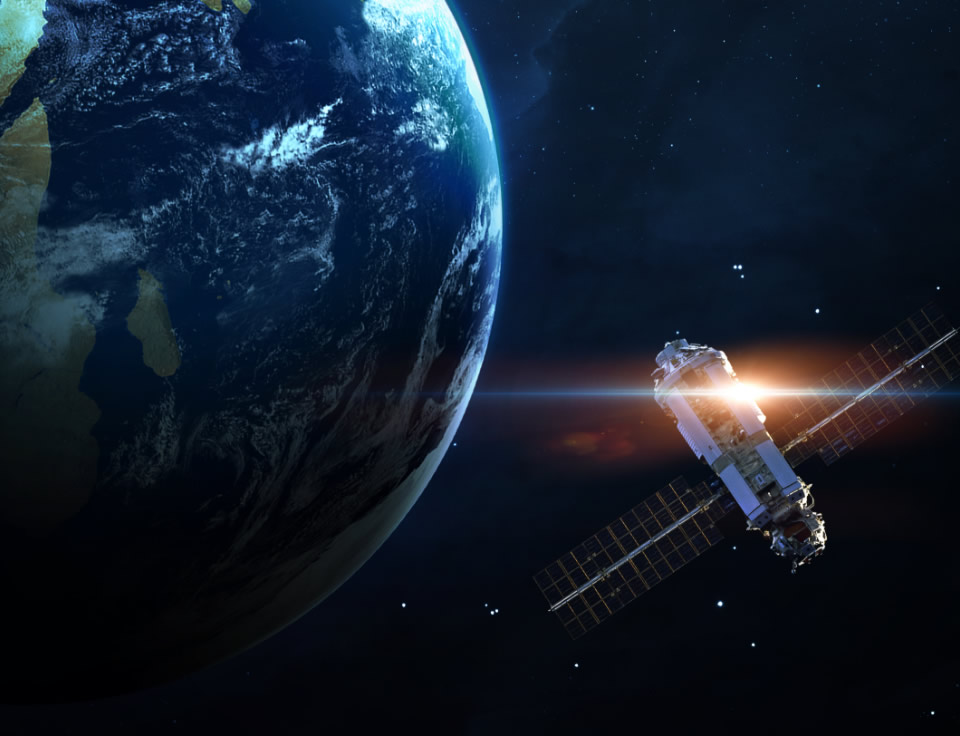 Continual improvement through all processes and systems
Main features
Polar Mount concept, taken from the world of Astronomical
observations and is best suited to track objects crossing the sky
as an arch in the trajectory manner descending to and
ascending from the horizon
Installation leveling using an external removable inclinometer
connected to the ACU
Ease of shipment
Low Total Cost of Ownership
External Cable wraps. No rotary joint is required
Ease of installation
Minimum equipment inside pedestal
Worm gears for accurate mechanics
TerraTRx
NGSO SATCOM constellations ground station solution
The TerraTRx was innovatively designed to offer the new space constellation operator a cost effective high performance ground station for tracking and operation on Ka band LEO or MEO single satellite as well as constellations of NGSO SATCOM satellites.
The TerraTRx design is based on Orbit's vast experience in tracking antenna production gained over 40 years.
We offer a range of antenna sizes as an option
(3.5 meter as a baseline)
Polar Mount concept, taken from the world of Astronomical observations and is best suited to track objects crossing the sky as an arch in the trajectory manner descending to and ascending from the horizon
Three axes: Azimuth-over-Elevation-over-Azimuth for complete hemispheric coverage with no "Keyhole".
External Cable wraps. No rotary joint is required
Minimum equipment inside pedestal
Worm gears for accurate mechanics
Installation leveling using an external removable inclinometer connected to the ACU
Ease of shipment
Ease of installation
Low Total Cost of Ownership